FEELING LUCKY? LOTTO SWAB IS BACK FOR ROUND TWO!
Swab The World wouldn't be able to do all the work we do without the unending support of our donors! But it's not often that we get to give back to the generous financial donors who make all of our work possible. That's why we're excited to offer you all the chance to win one of 14 incredible prizes at the second edition of Lotto Swab!
Prizes
A 14k white gold chain necklace with 23 diamonds and a rhodolite garnet central stone (1 karat) - valued at $2,300
A professional photoshoot with Big Jaw Agency - valued at $1,000
2 hockey tickets for the 2024 season - valued at $800
2 hockey tickets for the 2024 season - valued at $500
A jersey signed by Nick Suzuki - valued at $1,300
1 night stay at Groupe Germain Hotels - valued at $400
2 annual subscriptions to the Montreal Symphony Orchestra (OSM) - valued at $300
A flex Nautilus Plus card - valued at $125
A Cook It subscription - valued at $400
A Sépaq gift card - valued at $250
2 CF Montreal game tickets - valued at $900
A bottle of Château Sainte-Marie Pomerol wine - valued at $75
2 tickets to the new Cirque du Soleil show, ECHO - valued at $300
A pair of Air Canada round-trip economy class tickets - valued at $2,100
Buy Now
Are you excited to get your hands on a raffle ticket? Tickets will be sold online until May 4th at 8 PM. Each ticket costs $25!
*Only people 18+ and residing in Quebec can claim the raffle prizes.
*Given that this fundraiser is a raffle, we'll not be able to send tax receipts for raffle tickets.
SHOUT-OUT TO OUR SPONSORS
Of course, this raffle wouldn't be possible without the generosity of our sponsors. A huge thank you to Adviso, BigJaw Agency, Germain Hotels, M&H, BDO, BMO, Empire Jewelry, Cirque du Soleil, Vinealis, and the Air Canada Foundation.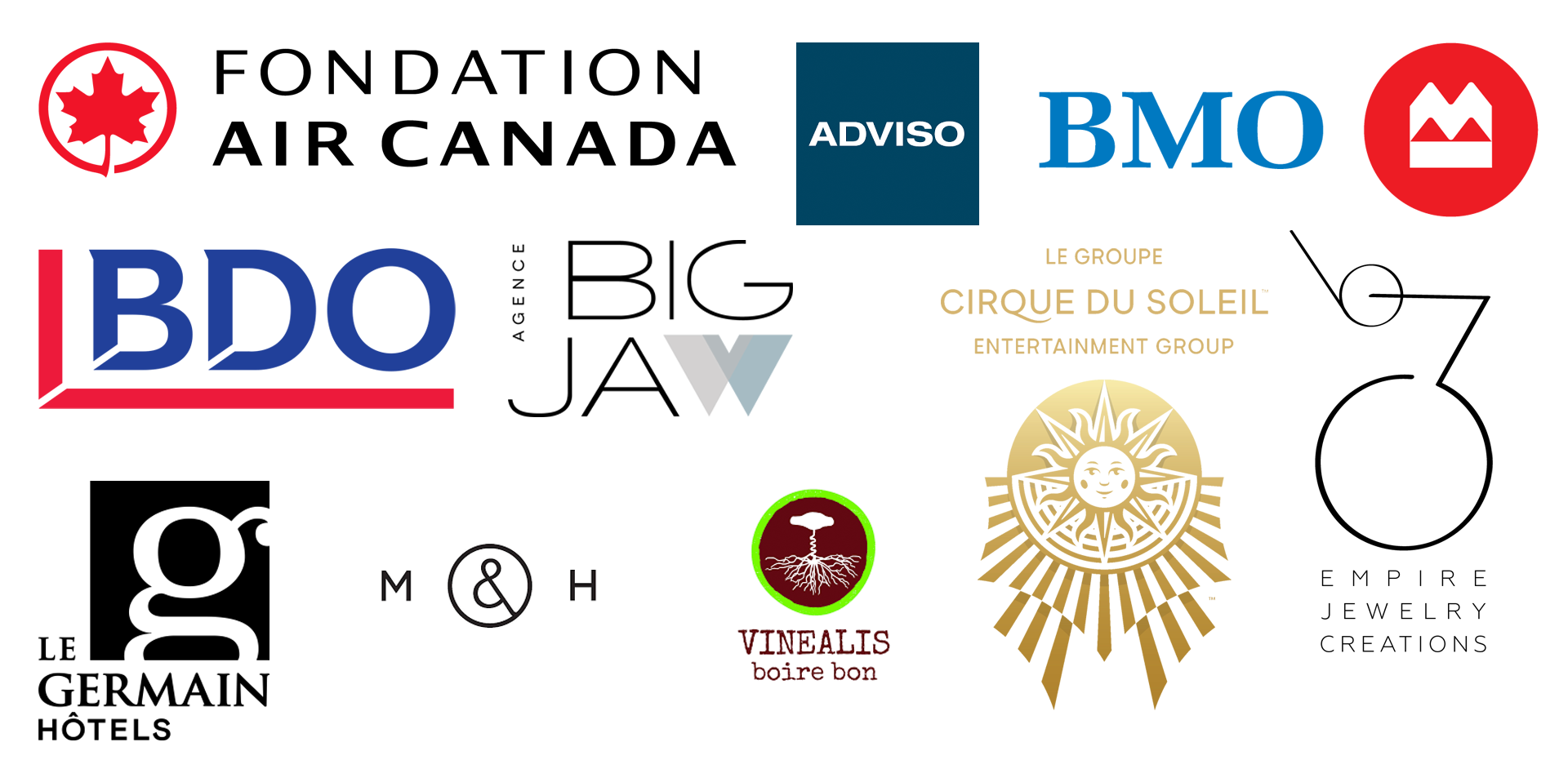 MEET OUR FUNDRAISING COMMITTEE
This year, we're lucky enough to have the amazing Uros Milekic, Elizabeth Henry, Mai Duong, Sébastien Delvecchio, Elsa Vilarinho, Harminder Kaur-Singh, and Maude Issopé Ofoé on our fundraising committee! Thank you so much for all of the work you've put into making Lotto Swab a success!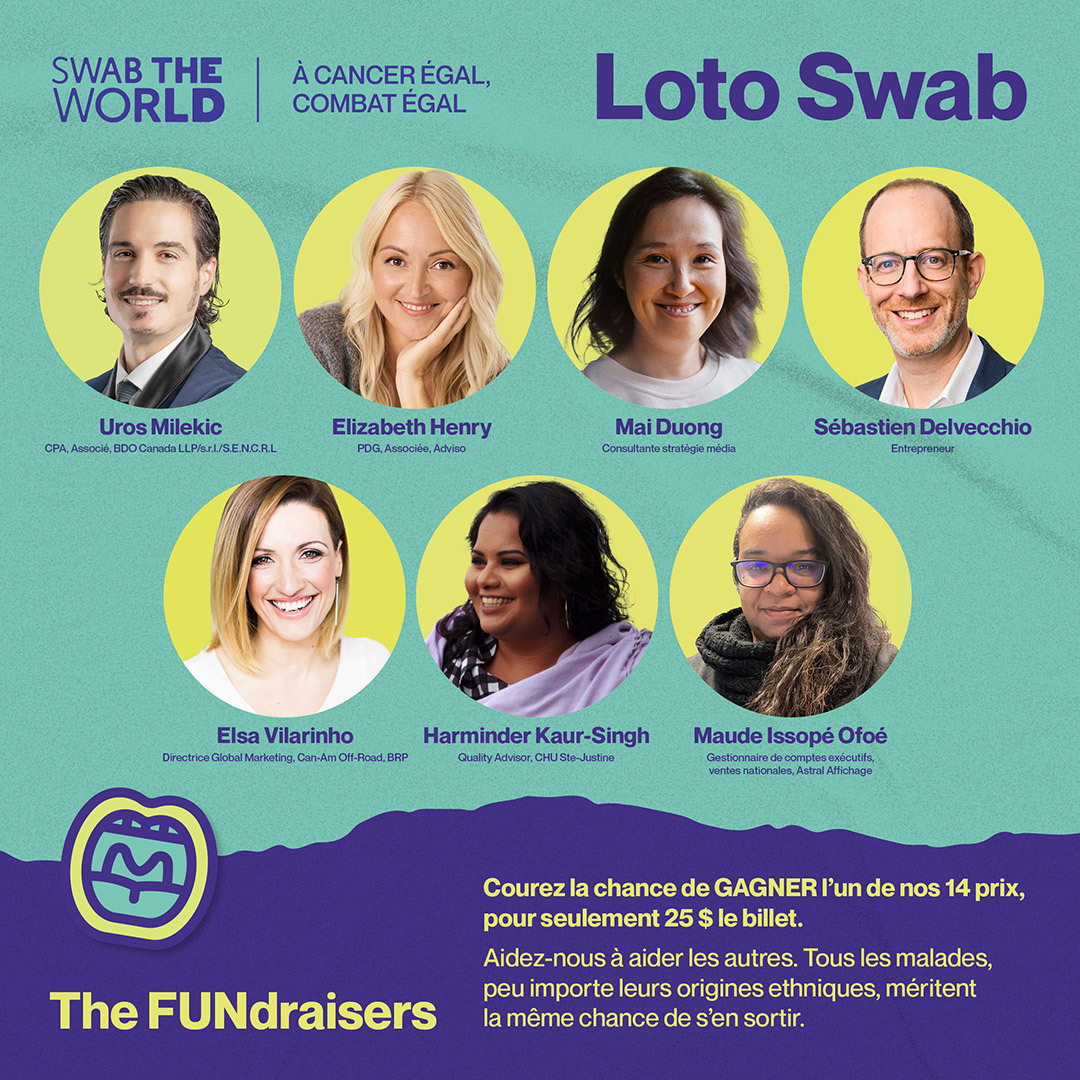 PATIENTS NEED OUR HELP
Buying tickets for Lotto Swab means you'll be helping patients – like Charles, David, and Zoe – find the multi-ethnic stem cell donors they urgently need.