An interview with Cyril Chaib
Cyril Chaib is the founder and president of Dialekta, an advertising agency based in Montreal. Before launching Dialekta in 2010, Chaib worked at several agencies, including Cossette. It all started at Cossette. Chaib recalls meeting Mai Duong in 2000 when the two were assigned desks right next to one another. Soon after, Chaib also met Christiane Rochon at Cossette, and the seeds of the trio's lifelong friendship were planted.
Years later, when Mai and Christiane decided to create Swab The World in the wake of Mai's successful stem cell transplant, Chaib was one of the first people to staunchly support his friends.
We Don't Save Lives in Advertising
According to Chaib "every now and then in the industry you hear people say 'we don't save lives in advertising.'" Creating campaigns for Heineken or devising a new digital presence for Dior is impressive work, but neither makes a fundamental difference in someone's life. However, to Chaib, organizations like Swab The World challenge this notion and take advertising to the next level. With Swab The World, Mai and Christiane put years of advertising expertise towards promoting patients' stories and diversifying the global stem cell registry. Chaib explains, "with Swab The World, we have two people whose quest is to save lives with advertising. So, if Dialekta and other agencies help, then maybe we too can save lives through advertising." Be that as it may, Chaib remembers how powerless he felt when he first heard about Mai's diagnosis. However, Chaib realized, instead of feeling helpless, he too could utilize his resources in the advertising industry to save lives. As a result, Dialekta not only donated to the cause but also invited Swab The World to present at its main office in Montreal. After the presentation, many Dialekta employees decided to register as stem cell donors and got swabbed right then and there.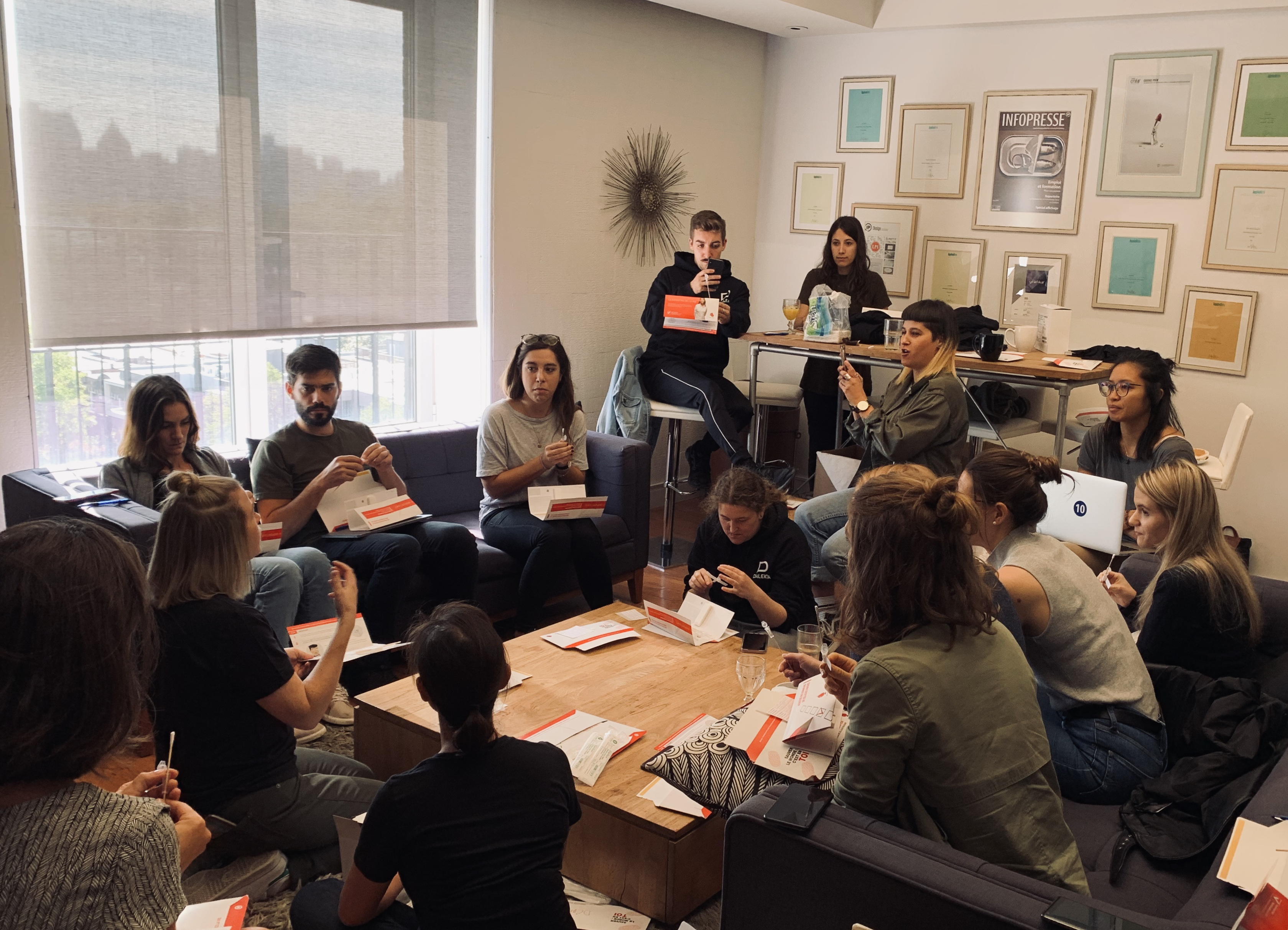 Superhumans Getting Swabbed
A Swabfest at Dialekta in 2019
Finding a Connection
Chaib tells us he wants to support causes that touch Dialekta's employees. From a corporate perspective, Chaib believes it is essential to find out what initiatives Dialekta's employees care about and support those initiatives. Chaib contends, "the connection between a cause and a corporation is stronger when the corporation can relate to the cause in a way." Consequently, Chaib thinks businesses should try to support the causes they care about, no matter how big or small the contribution is. As of right now, Chaib and Dialekta are happy they could help make a recovery like Mai's a greater reality for other patients in need of stem cell transplants. Chaib says, "even if this initiative helps to save one life, then that's worth it." Contrary to what the popular saying claims, you can save lives in advertising.
Dialekta
Dialekta is a digital advertising agency with offices in Montreal and Paris. Since 2010, Dialekta has been delivering services through SEO, Inbound, Paid Search, Banners, and Social Media to clients all over the globe.